FDM Plastics
(Fdm build size – 5mm cube to 5 feet cube)
PolyLacticAcid(PLA)
PLA (PolyLacticAcid) is one of the most established materials used in desktop 3D Printing it is a default filament choice and can print at very low temperature. We deliver the best PLA 3D Printing services for wide variety of industrial applications.
Advantages of PLA 3D Printing
Environment friendly
Low cost
Gives rigid materials
Maintains dimensional accuracy
High shelf life
When PLA 3D Print Filament Should be Used?
PLA as a material, undergoes a wide array of deployment, especially when it comes to 3D Printing, there are only two scenarios where PLA deployment doesn't make any sense:
PLA is brittle in nature, hence flexible or easily dropable items cannot be produced using it.
PLA can withstand only up to 60° C, so high-temperature resistance property misses out here in this material.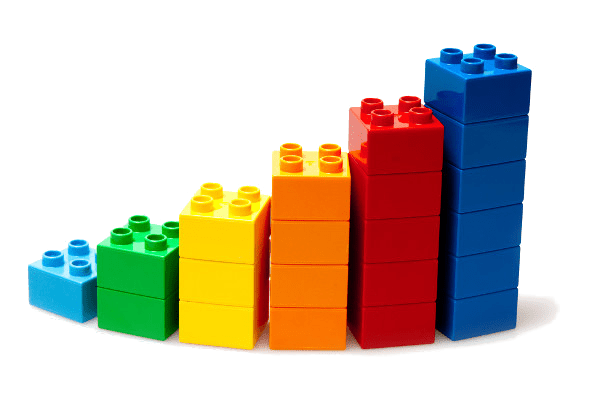 Acrylonitrile Butadiene Styrene(ABS)
ABS (Acrylonitrile Butadiene Styrene) is the first-ever plastic used for industrial 3D printing it plays a pivotal role in printing high durable parts. ABS plastic is the first choice when it comes to 3D printing of high- temperature applications. Get an outstanding Abs 3D Printing services from NexGen3D.
Advantages of ABS 3D Printing
Minimal cost
Highly rigid
Gives smooth finish materials
High resistivity to heat
Withstand high temperature
When ABS 3D Print Filament Should be Used?
ABS is a complete contrast material to PLA, where it withstands high temperature and flexible to an extent, so easily dropable items can be made using this material.
Carbon Fibre
Tiny fibres used in carbon filaments to form the required infused base material that helps to improve the overall material property of any end product, the intense strength of carbon fibre helps the 3D printing material to attain dimensional stability with its low-intense rigidity nature.
Advantages of Carbon Fibre 3D Printing
Prevents the shrinking 3D printed parts
Peak of dimensional stability ​
Lightweight and improved stiffness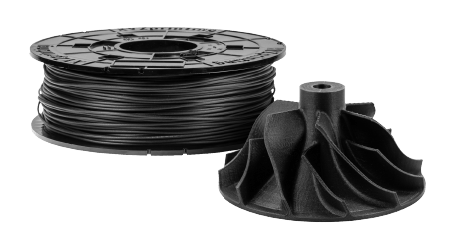 When PLA 3D Print Filament Should be Used?
The low density and high strength make it the best count for creating components for high-end products like cars and planes, so carbon fibre is the no.1 choice to make spare parts of automotive.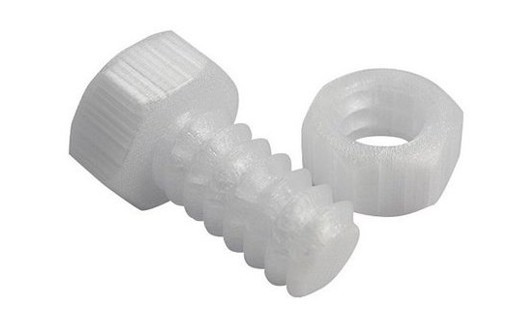 Polycarbonate (PC)
Polycarbonate is a material of the first choice when it comes to producing products for engineering applications and intricate environments. Polycarbonate bends without getting broken, and this property gets utilised in minor flexibility application deployment. Our 3D Printing experts provide proper guidance in the usage of Polycarbonate with some selective additives.
Advantages of Polycarbonate 3D Printing
Impact resistivity
Resist intense heat
Transparent by nature
Bends but doesn't breaks
When Polycarbonate 3D Print Filament Should be Used?
The physical properties of Polycarbonate make it the best choice as a 3D print filament that possesses great strength, toughness and withstands high temperature which helps in making of electrical, mechanical and automotive components. The optical property of the PC helps to create screens.
Nylon
Technically known as Polyamide, Nylon is a well-renowned material in the plastic industry, and it is the first choice when it comes to creating long-lasting 3D printing materials. Nylon material withstands a heat up to 250 °C and depending upon the requirements production minimizes till 230.
Technically known as Polyamide, Nylon is a well-renowned material in the plastic industry, and it is the first choice when it comes to creating long-lasting 3D printing materials. Nylon material withstands a heat up to 250 °C and depending upon the requirements production minimizes till 230.
Advantages of Nylon 3D Printing
Rigid and semi-flexible
Withstand intense heat
Doesn't produce any irritating odor during printing
High abrasion resistance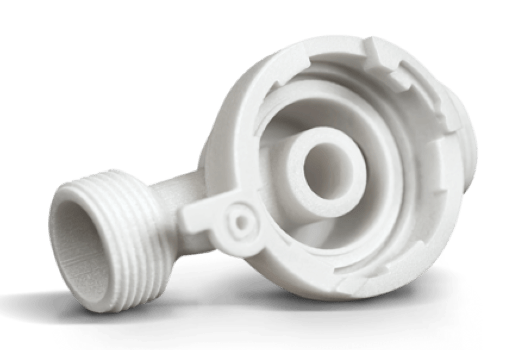 When Nylon 3D Print Filament Should be Used?
The striking features of nylon-like durability, flexibility, and good strength make it the best choice for creating tools, functional prototypes or parts like hinges, buckles or gears.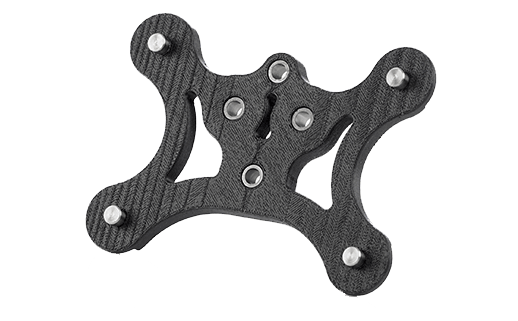 Nylon Carbon Fiber
To increase their solidity and strength and give out a better 3D printed product short fibres of the carbon fibre filament are saturated and converted into PLA or ABS kind of materials. Amongst all other materials, Carbon fibre prefers Nylon to embed with it to create a proper 3D printing material.
Advantages of Nylon Carbon Fibre 3D Printing
Possess high strength and stiffness ​
Great dimensional stability
Minimal weight
Nylon Glass Fiber
Nylon Glass Fiber comes out as a 3D printing filament infused material that possesses great resistance character. The inter-layer adhesion and the tensile strength are also high in this material. Compared with pure Nylon, Nylon Glass fibre maintains little flexibility when exposed to stress and perfectly maintains their dimensional accuracy.
Advantages of Nylon Glass Fibre 3D Printing
High durability and stability
Protects 3D printed components from intense shock
Impose better impact than any other engineering filament
Withstands toughest environments easily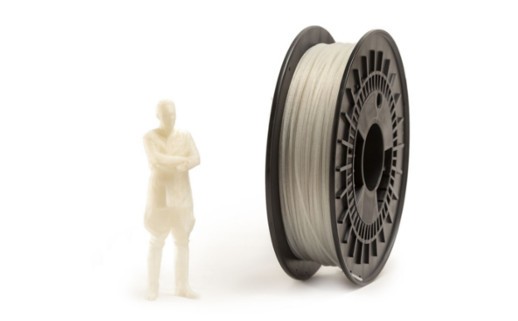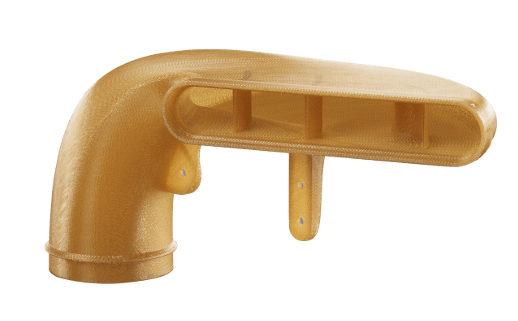 ULTEM
Being a sub-breed of amorphous, ULTEM is a high-performance polymer that possesses some superior features like high-level of flame retardancy, great dimensional stability and resistivity to chemicals. It also holds several other impactful features that make it count for a wide range of industrial deployment.
Advantages of ULTEM 3D Printing
High level of cost and time optimization
Gives out high-performing materials
Withstand a high temperature of 450°C
Highly affordable for 3D printing
When ULTEM 3D Print Filament Should be Used?
ULTEM holds the characteristics of flame and environmental resistance with great dielectric strength and stability its effectual mechanical properties makes it the first bet to create models for the Jet engine and Medical components, Microwaves and Manifolds.
PEEK
Otherwise termed as polyether ether ketone, PEEK is a leading material used in several industries for 3D printing due to its incomparable characteristics of being colourless. PEEK belongs to PolyArylEtherKetone (PAEK) family that attains best 3D printing products with the help of thermoplastic implementation in its worldwide utility.
Advantages of PEEK 3D Printing
Deliver enhanced performance
Reduces weight of 3D product upto 80%
Creates less waste
Scope for innovative design creation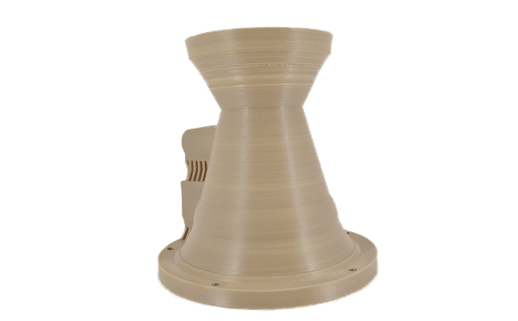 When PEEK 3D Print Filament Should be Used?
EEK maintains a perfect equilibrium between the strength-weight ratio with a perfect creep resistance that withstands long-wearing constantly at high temperature. PEEK application involves a wide industrial array that includes semiconductor water space components to aerospace components.
PETG
PETG is almost a hybrid kind of material that got obtained from Polyethylene Terephthalate, which undergoes Glycol modification widely implemented to produce water bottles. Being a partially rigid material possessing a great resistive impact, it sometimes gets wear down due to its smoothy nature. PETG is also available in various formats like PETE and PETT.
Advantages of PETG 3D Printing
Completely smoother surface
Adheres well to the bed with wraping
Produce rare odor during printing
When PETG 3D Print Filament Should be Used?
PETG is unique of its kind which possesses all the good properties like withstanding high temperature and impact and also flexible strength that helps to create objects like mechanical parts, printed parts, and proactive components.
PETG Carbon Fibre
The preparation of PETG carbon fibre widely found in the USA that impends the mixture of high-modulus Carbon Fibre, it is an improved form of reinforced filament used for 3D printing. It delivers some beneficial characteristics for 3D printing like fabulous surface quality, great dimensional stability, and lightweight.
Advantages of PETG Carbon Fibre 3D Printing
Possess superior chemical resistivity
Low level of isotrophic shrinkage
Emits low odor during printing
Withstand a temperature of 230° – 270°c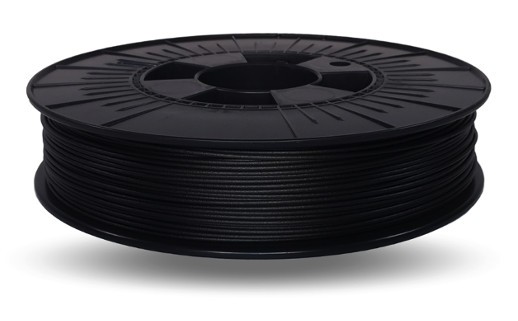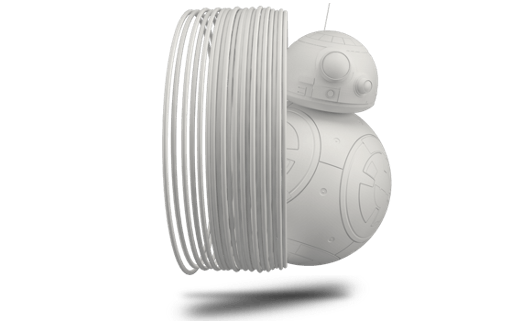 HIPS
Being lightweight material HIPS used as a dissolvable substructure of ABS models, High Impact Polystyrene (HIPS) mostly used as a sub material that dissolves in d-Limonene that ensures mark-free 3D printing especially while removing the other supportive material. HIPS is not just better than ABS material in terms of the support it also grades better in dimensional stability and possesses lesser weight.
Advantages of HIPS 3D Printing
Low-cost and high impactful material
Good water resistants
Leight-weight than ABS
Easily disssolvable by d- Limonene
When HIPS 3D Print Filament Should be Used?
HIPS holds similar characteristic features to that of ABS, and hence it helps to create products that come out after a lot of wear and tear happens.
PVA
The best choice of polymer family that easily dissolves in water and play a vital role in creating complex 3D printing products. Being a soft and bio-degradable polymer Polyvinyl Alcohol is highly sensitive to moisture. PVA can also be a handy player when it comes to the making of rapid prototypes.
Advantages of PVA 3D Printing
No.1 water resolvent
Doesn't required any supporting solvable materials
No support of any additional hardware required too
When PVA 3D Print Filament Should be Used?
PVA 3D print filament used in creating objects that possess complex print overhangs.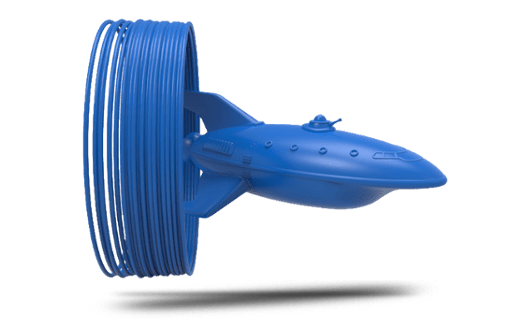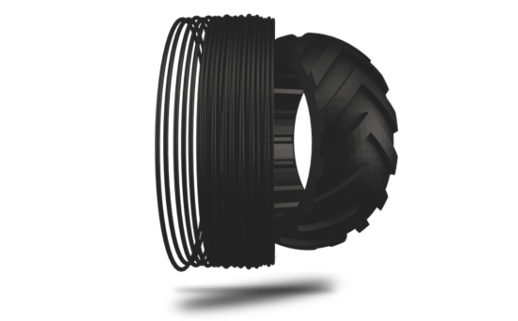 TPU
A subcategory of thermoplastics TPU (Thermo Plastics Polyurethane) is a completely flexible and abrasion resistive material widely used for creating 3D products both for end-user and industrial needs. TPU possess decent durability and can withstand temperature up to 80-degree celsius. TPU also found to be resistive towards various chemicals and hence its versatility makes it deployable in various industries.
Advantages of TPU 3D Printing
Helps to create diffferent prototypes and inventions
Helps to maintain high quality and efficiency in 3D printing product
Higher level of accuracy
When TPU 3D Print Filament Should be Used?
TPU material implementation is exclusive for outdoor-based products that can withstand a lot of stress and strain in its making toys, wearables made out of TPU.
Derlin /POM
Most commonly known as Acetal or Polyacetal, Polyoxymethylene (POM) helps to create particular engineering parts using thermoplastic. The low friction characteristic of Acetal makes it heat resistive material and a holder of good chemicals, the Acetal deployment can be widely found in producing gear wheels, ball bearings and also the M-16 range of pistols.
Advantages of HIPS 3D Printing
Maintains a solid printing temperature of 210°C- 220° C and bed temperature of 100°C- 130°C.
Maintains a consistent printing speed of 30mm per second.
POM prints on heat bed and also used in ventilated areas.
Possessess great strength and low friction.
Holds good elastic resilience and great dimensional stability.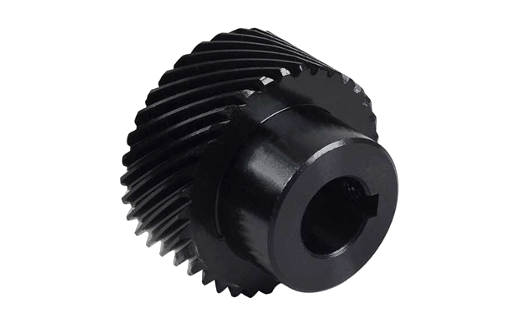 When POM 3D Print Filament Should be Used?
POM is used to create movable particles and any movable particle needs to have low friction and toughness, POM with low friction and toughness character gets widely used in creating motors of remote control cars.
FDM Metal
(Fdm build size – 5mm cube to 5 feet cube)
Stainless Steel 316 L
Stainless Steel 316 L used in FDM 3D printing is a mixture of chrome-nickel molybdenum, austenitic stainless steel added with low carbon content. It is anti-magnetic and making it hard with heat treatment is merely possible, hence it seals the gate of getting deformed according to the need.
Advantages of FDM Stainless Steel 316 L 3D Printing
Good ductile and tensile strength
Zero prone to thermal and corrosive resistance
Diversified industrial applications
Simplifies 3D printing process
Best alternative for industrial metal 3d printer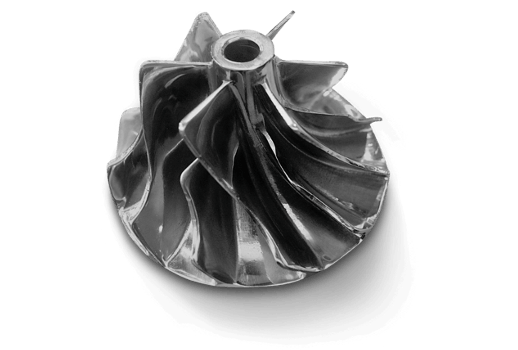 Stereolithography (SLA)
(2 mm cube to 150 mm cube)
Stereolithography (SLA) or Digital Light Projector (DLP) is a part of the additive manufacturing process where the object gets created by undergoing a curative process of polymer resin layer-on-layer using Ultraviolet laser beams. Photo-sensitive thermoset polymers used in SLA in the liquid format.
Advanatages of SLA 3D Printing
Extensive thinness in each layer leads to in-depth detailing of 3D output.
Possess high surface functional quality despite of using substitute materials.
Smooth finish 3D output is obtained and paves way to create particles of different size.
Affordable cost and gets ready in no time.
When SLA 3D Print Filament Should be Used?
SLA holds some typical characters like transparency, resistance to humidity and moisture, easy processing and highly stimulates acrylic effect. It gets widely deployed in the creation of 3D models of master patterns, prototypes and car headlights.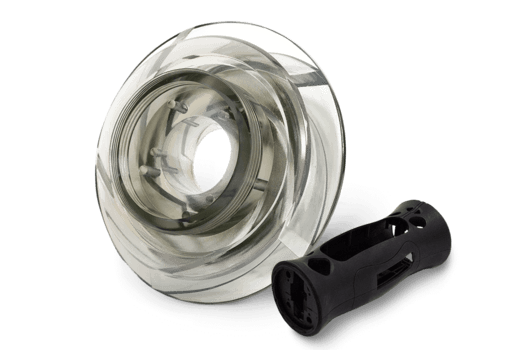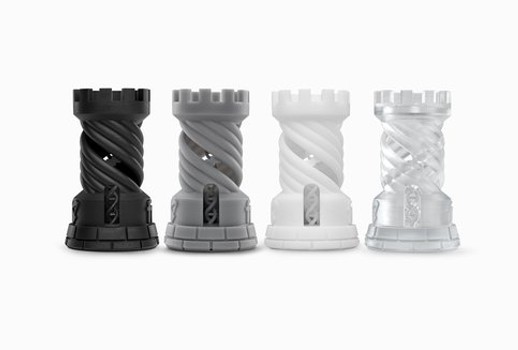 Engineering Resins
Engineering resins are derivatives of plastics that possess higher mechanical and thermal properties when compared with other commodity plastics. The engineering plastic withstands high temperature and great corrosive attack at the same time helps to create a 3D object with huge strength and better performance out of resin.
Tough Resins
Maintains a perfect equilibrium between strength and compliance in its physical properties, and make it self-eligible to create a strong prototype and solid functional parts that can undergo several stress and strains.
Press fits
Assembly parts
Durable Resin
Durable resins hold the characteristics of high impact strength, low module, and great elongation helping to create smooth products that show resistance to deformation.
Consumer Packaging
Bush and Bearing production
Rigid Resin
Rigid resin gets augmented with glass material to bring out required stiffness and polished feel in the end product this material exhibits high resistivity to deformation in a while from its creation, and best choice to print thin walls.
Turbines, Fan blades and Toolings
Manifolds and Automotive Foldings
Grey Pro Resin
Grey Pro Resin holds great precision and mediocre elongation characteristics that make it the best choice for concept modelling and functional prototyping.
Injection molded prototype and product
Plastic and Silicon mold masters
Flexible Resin
Highly flexible, smooth, and firm 3D objects created using flexible resins, these resins play a handy role in creating larger assembly product prototype.
Wearables and Consumer Goods
Produce damping products and overmolds
Elastic Resin
If your prototype needs to get bent to the maximum and hold up to a renewed number of cycles without getting tore, then it needs to be made with elastic resin that includes silicon in it.
Medical device and Wearable prototypes
Consumer Goods and Special effect models
High Temperature Resin
Materials that can withstand high temperature falls under this category, where a completely precised and detailed prototype gets printed here.
Heat resistance housings and fixtures
Molds and Inserts
Jewellery
Make a glittering, fine-cut, strong-surfaced and long-lasting jewel by creating a look-alike model with the help of 3D printing that helps to reduce manufacturing hours and improves the quality of the end product as well.
Castable Wax Resin
The castable wax resin contains 20% wax and 0% ash to bring out perfection in casting and carry forward the accuracy till the end-product creation in a 3D format which involves capturing minute features of the material.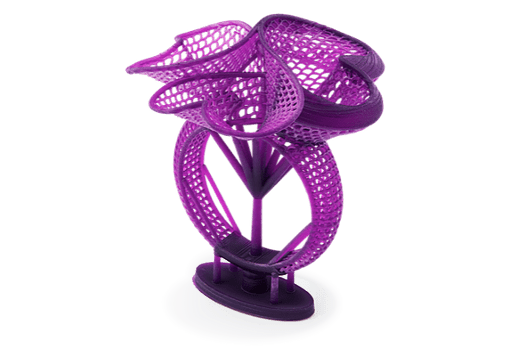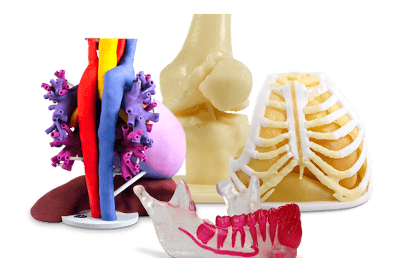 Medical
Medical resins are tailor-made materials used to deploy in modern-day healthcare systems when it comes to deployment of medical resins its characteristics and benefits widely do vary.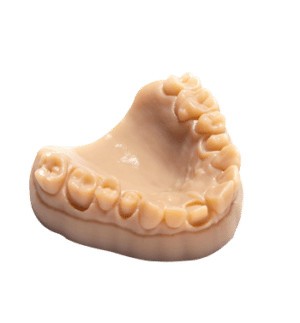 Dental Resin
Dental care industry gains lots of advantages in deploying 3D technology into its applications, and hence the contribution of resins is seamless here, we focus on:
Model Resin
Surgical Guide Resin
Dental LT resine
Model Resin
Dental care industry gains lots of advantages in deploying 3D technology into its applications, and hence the contribution of resins is seamless here, we focus on: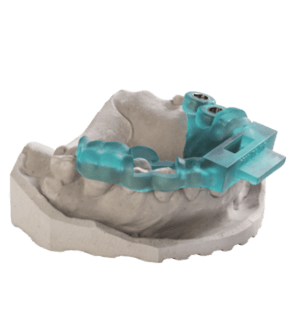 Surgical Guide Resin
Dental implant surgery is a complicated task, and a single move would lead to great chaos. Adopting 3D technology that involves surgical guide resin helps to build bio-compatible prototypes that ensure the success of dental implantation.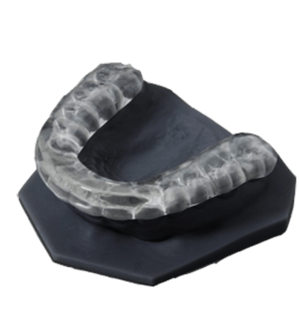 Dental LT clear Resin
A tailor-made resin used to create flawless dental clips and guards that used to be a long-lasting one in the mouth to restructure the entire dental system.
Selective Laser Sintering (SLS )
(upto 300mm cube )
Nylon- PA 6
Nylon PA6 is an exclusive material hand-picked to create hefty assets like casters, gears, fittings, and bearings. Nylon PA 6 possess great strength by defending against the corrosive attack of chemicals such as acids and alkalis. Durability rate of Nylon PA 6 is incomparable, and it ranges 250% more durability than ABS. In the case of 3D printing settings, only the temperature varies low when compared with Nylon.
Advanatages of Nylon- PA 6 3D Printing
Possess very good dimensional stability
Great mechanical strength and thermal resistance upto 180° C
High level of tensile strength and elsticity
It contains no harmful elements
Zero deformation leads to minimal wrapping effect
When Nylon- PA 12 3D Printing Filament Should be Used?
Nylon PA6 holds some special qualities like low friction and low wearing capacity hence making itself like a bearing material that has good fatigue, thermal and chemical resistance assisted with clarity in dimensional accuracy with better surface quality. Helpful in creating stadium seats, screw handles, and small technical printing parts.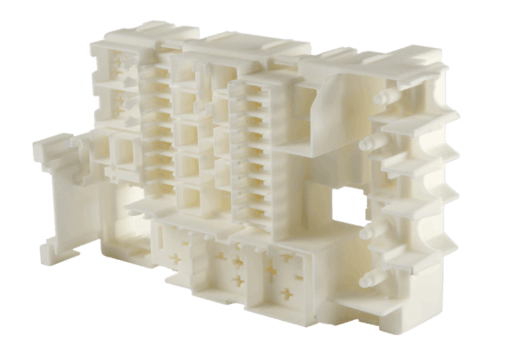 Nylon- PA 12
Nylon PA-12 is a handy general use plastic with a high additive application and found to be a well-established material is used by injecting moulders. The recent application of Nylon PA-12 includes additive manufacturing of components and prototyping.
Advanatages of Nylon- PA 6 3D Printing
Great mechanical strength and flexibility
Higher chemical resistance and superior thermal power
Elognation range varies between 100-350% and makes itself a fatigue free material
Exhibits good resistance while inserting under pressure
When Nylon- PA 12 3D Printing Filament Should be Used?
The Nylon PA12 material is the most widely used plastic in the arena of 3D printing it holds a highly balanced property profile, that includes high strength and great chemical resistance as their key driving properties. It plays a vital role in creating prototypes for food and educational industry-related projects.
Direct Metal Laser Sintering (DMLS)
(all items are bio compatble – upto 300mm cube )
Titanium – T16AL4V
Titanium 6AL-4V is a submodule of Titanium which is a blend of 90% of Titanium, 5.5% of Aluminium, and 4.5% of Vanadium. It helps to create Titanium-based alloys found to be hard and highly resistive to oxidation and acids. This particular Titanium helps in custom-made 3D printing with the help of thin layers of powder and laser's resolution.
Advantages of Titanium- 6AL-4V 3D Printing
Customized 3D Products
Remote Production
Shortened assembly time
Easy to finish complex designs
Removes unnecessary weights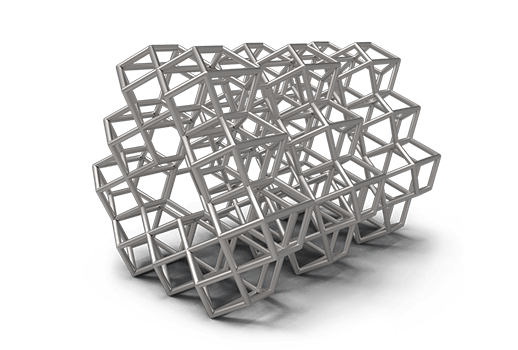 When Titanium-6AL-4V 3D Printing Filament Should be Used?
A widely used titanium alloy, Ti-6AL-4V possess low density, high strength, great corrosive and creep resistance, that helps to create the model for aero-engine particles.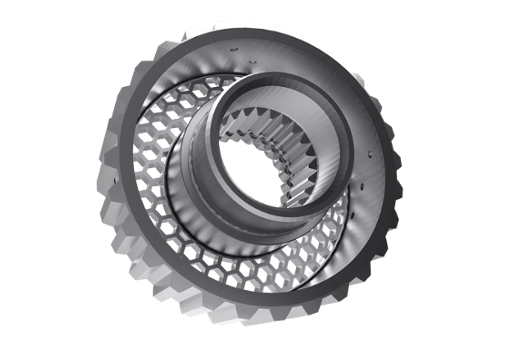 Aluminium- 6061
Being a medium to high strength heat-treatable alloy, Aluminium 6061-T6 possess greater strength when compared to 6005A. The alloy good at corrosive resistance and weld strength despite its strength got reduced in the weld zone. Having a medium fatigue strength, it has good cold formability at T4 temper.
Advantages of Aluminium 6061 3D Printing
Possess great strength and excellent machinability character
Fine weldability characteristics
Anodized with good finish
Helps to create various machine components
100 times cost effective than traditional fabrication technologies
When Aluminium 6061 3D Printing Filament Should be Used?
Aluminium 6061 is an aluminium alloy that exhibits high-level of sensitivity to increased temperature and losses its stiffness with the further increase when it gets down to zero temperature it strength increases immensely. Aluminium 6061 3D print filament found to get deployed in creating modular objects of small boats, aircraft and automotive parts.
Stainless steel – 316L
Stainless Steel 316L or SS316L is an alloy of low-carbon and stainless steel that found to be an anti-corrosive element with excellent strength. 3D printed SS316L has the property of high tensile strength and fine thermal power. Wide range of SS316L deployment includes making of food-safety equipment, machine components and production tools.
Advantages of SS316L 3D Printing
Helps to maintain industrial standards
Best choice to create prototypes and supplementry tools
Possess equal strength to cast parts
Diversified industrial deployment
Suitable for serial production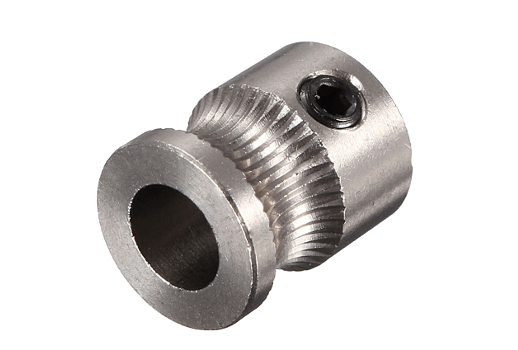 When Stainless Steel 3D Printing Filament Should be Used?
Stainless Steel is an alloy of steel that contains 10% of Chromium with complete resistance to corrosion, zero flexibility and highly rigid that helps to bring in aesthetics into the finished products, and the prints made from Stainless Steel are heavier than the plastic materials.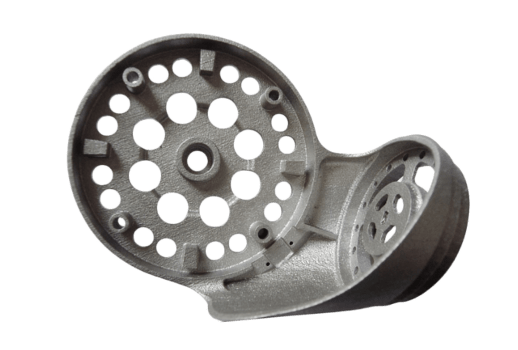 Maraging Steel
Maraging Steel is a steel powder category that possesses a high level of strength with increased toughness. It undergoes a perfect building process that enables its parts to be easily machinable and maintains a hardness up to 50 HRC.
Advantages of Maraging Steel 3D Printing
Extremely flexible in nature
Good at weldability
Possess great mechanical strength
Maintains high stability
When Maraging Steel 3D Printing Filament Should be Used?
The good mechanical properties and heat-treating ability make Maraging Steel a competent material in making any tooling applications, its hardness and strength obtained through thermal age-hardening process.
Bronze
Bronze is a metal alloy of 90% copper and 10% tin that possess 14K reddish colour in it, 3D printed materials of bronze found in the form of raw and polished materials. 3D printed bronze materials have high tarnishing resistance when compared with Brass alloys, that possess a harder surface and gets oxidized while exposing to air.
Advanatages of Bronze 3D Printing
Helps to make jewelery wothout any flaws.
Helps to frame complex geometries easily.
Causes zero harm to human while preparation.
Widely implemented in creating domestic products too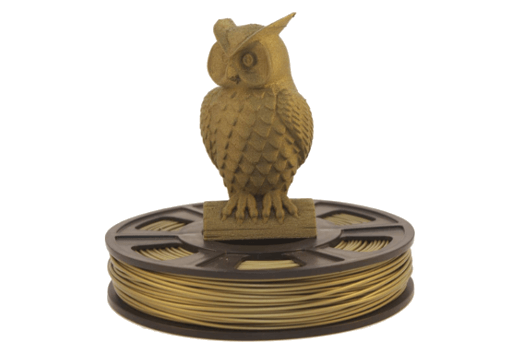 When Metal 3D Print Filament Should be Used?
Metals like Brass, Bronze and Copper doesn't require to withstand high temperature, hence they can be used to create end-product components, tools and grates.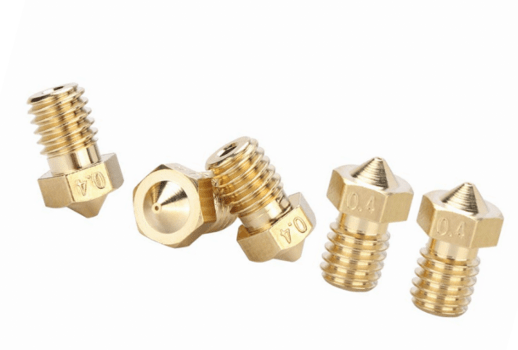 Brass
Brass is an alloy that contains Copper as its primary metal contributing 80% of its creation followed by Zinc (15%) and Tin (5%) playing the secondary role. Brass holds the pride of getting deployed in a wide range of applications ranging from jewellery, accessories, and home decor. The 3D printed output gives a professional look, and it requires polishing after a certain stage, once it gets tarnished.
Advanatages of Brass 3D Printing
Wide range of industrial applications
Gives out a dense 3D printed output
Assures better finishing
Minimum level of wastage
Helps to create identical parts
Produces 3D object at lower price
inconnel-718
Being a heat-resistive alloy made of nickel, Inconel 718 ranges wide use of temperature between -252C to 704C. The wide range of temperature withstanding capacity obtained from its firm and stable oxidative layer. The oxidative layer present in the metal helps to defend against external corrosive attacks.
Advantages of Inconnel-718 3D Printing
Possess great strength
Corrosion resistance
Withstand high temperature
Good at tensility and rupture strength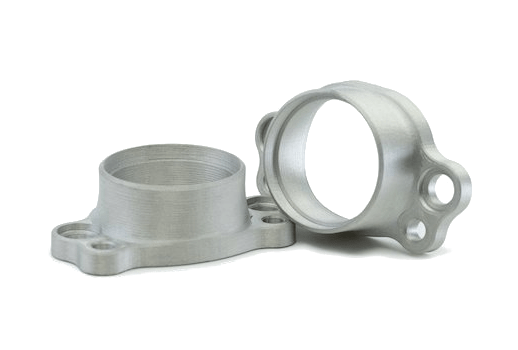 When Inconnel-718 3D Printing Filament Should be Used?
Being an established material of nickel alloy, Inconel-718 own the characteristics of resistance over corrosion, high strength, and stiffness that helps to produce turbine engines and rockets.
Polyget Materials
(upto 300mm cube)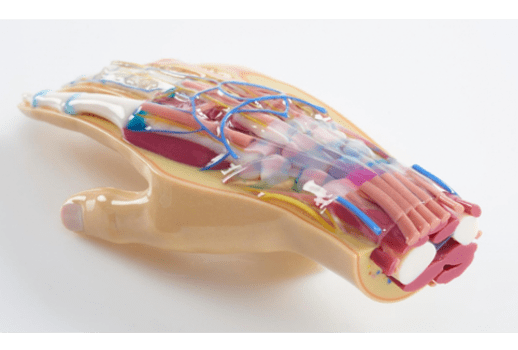 Polyjet Colour 3D Print
The technology of Polyjet 3D printing reminds us about the traditional inkjet printing that delivers nothing less than realistic and adorable feel when it gives the 3D printed output. In-depth detailing and deep-rooted customization are the USP of Polyjet 3D printing. Polyjet is the best choice to create the required prototype, pattern in 3D format for seamless production.
Advantages of Polyjet Colour 3D Printing
Helps to print multiple material in single print
Maintains resolution upto 16 microns
Multi-colur with overlays
Uses over-mould without tooling
When Polyjet 3D Print Framework can be used?
Polyjet materials carry high resolution, smooth finish structure that has the capacity of holding two model materials at once and blend them in a different ratio according to the desired output. Polyjet materials used in creating cosmetic prototypes, fit testing and flexible parts.
Bio compatible
A tailor-made 3D printing material for the dental and medical purpose an FDA approved one highly useful in permanent skin contact and limited mucosal membrane. The Polyjet material also used for bone or skin contact for up to 24 hours.
Advantages of Bio Compatible Polyjet 3D Printing
Possess high tensile strength upto 65 MPa
Holds great flexural strength upto 110 MPa
Ranges upto 50° C
Used to prepare dental guides and medical prototyping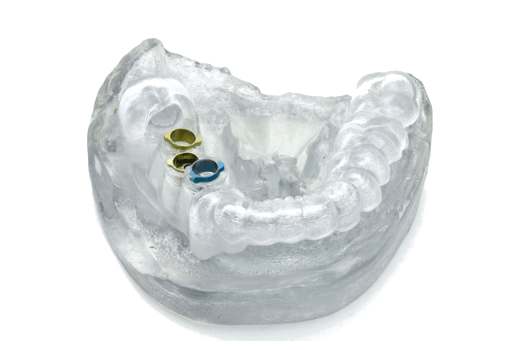 When Bio-Compatible 3D Print Filament Should be Used?
Bio-degradable or compatible 3D print filaments are completely environment-friendly used in creating prototypes, it doesn't possess any flexible or long-lasting character, but still, they can help to produce objects with good physical quality.