NexGen 3D is a High-Quality 3D Printing Service Provider
What is 3D Printing?
A technological boon to the manufacturers that helps to create innovative and complex products seamlessly, 3D printing companies for the manufacturing industry, most commonly known as additive manufacturing, the process uses a 3D Printer that helps in creating three-dimensional objects layer-by-layer by exactly replicating its digitized model.
Today printing is used in many industries/companies and in very advanced forms and hence gave birth to Healthcare 3D printing companies, Medical 3D Printing companies, and BioMedical 3D printing companies. People in these sectors didn't think they will be using 3D printing services at the level they are using.
But 3D printing services have seen the most usage in architecture, so much so that 3D printing architectural models cost has also become very economical making 3D printing for architectural models a very refined sector.
Working Process of 3D Printing
Why 3D Printing is important?
3D enables prototype making cheap and fast which in turn is helpful to create quality end products
Ready in-hand prototype that helps to reduce manufacturing errors, lowers overall production costs and overheads
3D print enabled manufacturing consumes less production time when compared with traditional manufacturing
Provides a competitive edge through better design that will reduce material consumption, allows for the manufacturing of complex designs, allows customization, increases space efficiency, and reduce inventory, and warehousing costs.
Maintains perfect equilibrium between demand and supply
3D printing companies for the automobile industry have also seen a huge demand that leads to efficiency.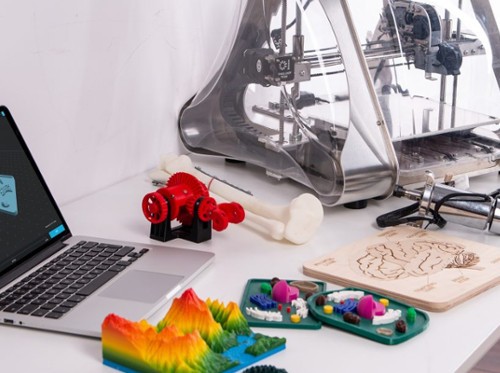 FDM 3D


Printing Services
About FDM 3D Printing Services
The additive manufacturing technique Fused Deposition Modelling (FDM) builds an object by depositing a chosen melted material, where this material used as a thermoplastic polymer that exhibits in a filament
How FDM Plastic 3D Printing Works?
FDM 3D Printing is a technology that involves a layer over layer structure to create a desired 3D object at a high melting point.
The need for FDM 3D Printing technology is immense in the manufacturing sector, and hence we at NexGen 3D printers offer qualitative FDM 3D printing services for manufacturing industries to create small particles and tools flawlessly.
Similar to other 3D printing techniques, the FDM 3D Printing works in the same way where it initially fetches the design or blueprint of the particle into the 3D printer in the form of a .stl file. The uploaded 3D model is sliced into layers which are printed into a touchable object using standard polymers like ABS, PETG, and PEI where the polymers get fed into the coil and derived through the nozzle to attain the final 3D product.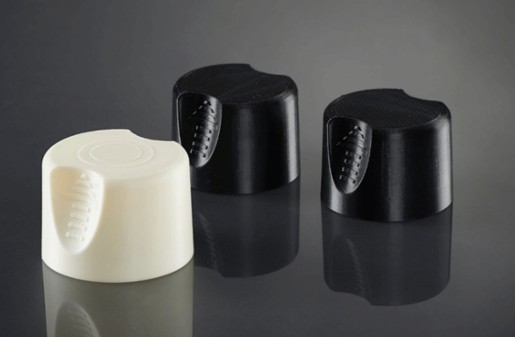 Advantage of 3D FDM Plastics Printing
Implementing our FDM Plastic 3D Printers helps manufacturers to undergo deep-rooted testing and helps to create a flawless product within the stipulated timeframe.
Compared with SLS and SLA 3D Printing, the FDM technique is far cheaper, and we at NexGen3D make sure that we implement the right and affordable 3D printer to minimise your manufacturing cost.
The reduced production cost will automatically pave the way to reating a more flexible scope to choose the required raw material of choice for the manufacturer. Adopting this approach opens the gate for options and assists in creating complex objects easily.
Our 3D Metal Printing Process
Uses special metal filament to print an object using a 3D printer
Then it moves on to the debinding stage, where a high temperature is imposed to remove the bound particles in the 3D object
Transforming the 3D object into a solid and perfect structure by maintaining the high temperature
Then the file is sliced and uploaded for the printer to create the blueprint sketch into miniature parts and print it in the 3D format.
Advantages of 3D Metal Printing
If you are looking out to create highly dense, complex, and completely precise tools or products, then you can achieve it only through 3D metal printing, and we are experts in delivering it.

Highly rigid products can be made with minimum material wastage.

The performance and resistance to thermal stress get highly improved in the case of conformal cooling channels used for aerospace and automotive applications, the benefits of 3D printing in architecture are many.
Metal 3D Printing

increases production efficiency by creating space to build multiple and identical products

on

a single platform and enabling

the

achieve

ment

of make-to-order

parts.
SLA 3D


Printing Services
About SLA 3D Printing Services
Similar to FDM, SLA (Stereolithography) also belongs to the additive manufacturing process, and hence the material is added layer over layer to create the required end product in 3D format. SLA is comparatively​ getting more precise, and deployable for small businesses and it gets alternatively termed as rapid prototyping, resin printing, and optical fabrication widely used in industries such as jewellery, dental, medical, etc.
How SLA 3D Printing Works?
NexGen 3D printer carries out SLA printing in three different phases to bring out the desired 3D object and utilise it for further manufacturing activities.
Advantages of SLA 3D printing
The presence of

a

galvanometer ensures a deep-rooted detailed 3D object as

an

end product with

SLA 3D printing

.

The implementation of photopolymer resin creates rigidity in the 3D object and ensures the creation of strong models, objects and prototypes.
The presence of a galvanometer ensures a deep-rooted detailed 3D object as an end product with SLA 3D printing.
The implementation of photopolymer resin creates rigidity in the 3D object and ensures the creation of strong models, objects and prototypes.
SLS 3D


Printing Services
About SLS 3D Printing Services
Selective Laser Sintering or SLS implements CO2 based laser to heat and fuse the thermoplastic powder to build completely adaptable material parts with high elongation at break. The SLS based 3D prints withstand high heat and chemical-based solutions. Amongst all the additive technologies, SLS found to be the highly versatile one.
How does SLS 3D Printing work?
SLS is highly capable of creating even the complicated geometry in a seamless way, where the computer-controlled laser raises the temperature of thermoplastic powder and binds them together above the glass transition point to obtain a highly rigid and perfectly shaped 3D model.
Airplanes Manufacturing
Wearable Production
Producing Machine Components
Production tools Manufacturing
Benefits of SLS 3D Printing
Ensures high reliability and consistency of end product.
Helps to build highly stable production parts at low volume.
Easy condense of complicated particles together.
DMLS 3D


Printing Services
About DMLS 3D Printing Services
Direct Metal Laser Sintering (DMLS) is a perfect combination of fine-tuned lasers and an advanced additive process that gives out laser-based technology using powdered metals. DMLS 3D printing services or the DSML 3D printers set a par standard that enables complex designing and eliminates the need for casting or machining.
How does DMLS 3D Printing work?
During Direct metal laser sintering, a thin metal layer of powder is spread uniformly on the building plate with an automated roller. The powder bed is maintained at an elevated temperature so that the metal powder is at an optimum temperature for the sintering.​
The laser starts moving on a cross–section of the object by heating the powder without melting it. A new layer of powder is then spread on top of the previous layer and the laser begins to form the next section. When printing is complete, allow cooling of the build chamber, model, and excess powder inside. The excess material is then recovered and recycled, leaving behind the final model.
Applications of DMLS 3D Printing
Complete functional prototype
Production tool creation
Inserting tool creation
Implemented in Ductwork
Spare parts creation
Production of Heat Exchangers and Heat sinks
Benefits of DMLS 3D Printing
Helps to print rigid components with complex geometry.
Enables rapid prototyping with high quality and high accuracy.
Seamless creation of complex shapes, elaborate details of products.
Maintain consistent cost and time reduction from design to end product.
Polyjet 3D


Printing Services
About Polyjet 3D Printing Services
Polyjet 3D Printing service offers not less than the peak of reality and high-end creativity, where it works similar to inkjet printing, and here we can expect the output close to real products. Deep-rooted precision and a completely smooth surface are the striking characteristics of 3D objects derived from Polyjet.
How Does Polyjet 3D Printer Works?
The design is converted into printable 3d format and placed in the polyjet print that gets ready to take the print.
A UV laser light is imposed to convert the compressed powder
articles into 3d objects.
3D Printing in Chennai

and Coimbatore
Attract user

s

in the first impression with polished and detail

ed

prototype

s

.

Preciseness to the core gets reflected in

the

real-like tooth, gums, implant models

,

and even maxillofacial model

.

Efficiently integrate a wide variety of components and colors to bring out a perfect model as

the

end product.