It was only a picture on paper. We made the picture into 3D sculptures.
Revolutionizing the printing industry with just a click
3D Printing Solutions and 3D Printing Accesories to the market of reseach & manufacturing. Rewriting the manufacturing industry, NexGen aims to bring in this technology and provide a holistic approach through awareness, education and qualitative products and services.
With 30 + years of experience in the printing industry collaborating with multiple leading companies, Rosu Reddy the director brought down his vast knowledge and experience to introduce the untapped segment of 3D printing in the southern part of the country along with Padmaja Padarthi.
Since its inception in 2017 and collaborating with industry giants in the prototyping and custom product manufacturing segment, we are the most sought out company for 3D printing and printing solutions.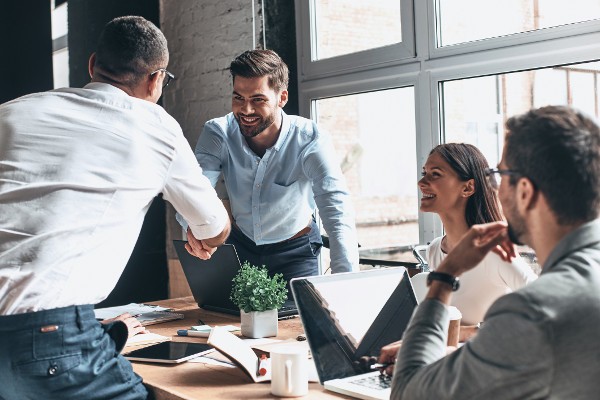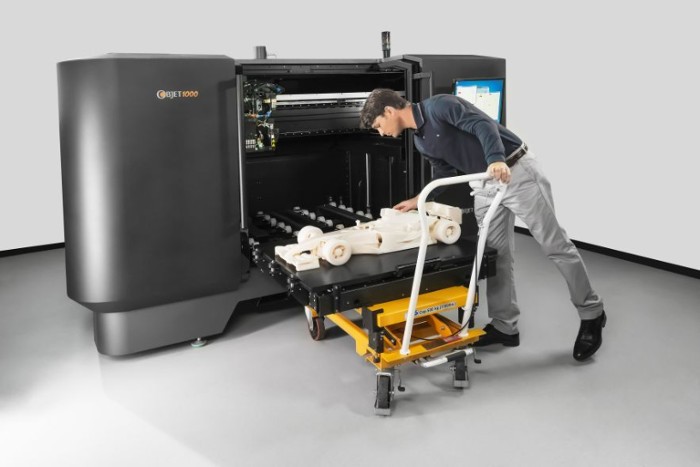 Our company strive to produce quality 3D products and involve in deep-rooted 3D based research that would facilitate any industry to deliver a cutting-edge solution in the end market. We are also an active player in supplying 3D printers according to our client's requirements.
Keeping in mind the huge gap between the existing skill set and the industry requirements, NexGen 3D offers courses and workshops on 3D printing to train individuals to be prepared for promising careers in the future in the industry. We also provide placement opportunities through our reliable network.
It's simple: IT'S THE NEXT BIG THING.
OUR AIM IS TO PROVIDE HIGH QUALITY AND COST EFFECTIVE PRODUCTS AND SERVICES WITH A MAJOR FOCUS ON CUSTOMER SATISFACTION AND REQUIREMENTS.
The answer is simple: Our TEAM
Management
Our management consists of people with vast experience and knowledge which guides our company towards achieving its aim. Motivating our employees, inspiring them to tap their innate potential and thus, contributing effectively to the company and to the society in today's dynamic scenario.
Design Department
Our design team is a set of young and enthusiastic individuals who collaborate and work closely with clients and understanding their needs and requirements and thus, giving life to the client's visual. After working with a wide range of customers, we deliver the nuances of every order meeting the client's expectations and beyond.
Production Department
Our production team and the designers work hand in hand to make the client's visual, a reality. Our designers coordinate between the client and the production unit to get the output one wants. Our production unit works at 70% capacity and running 6 machines with less than 1% downtime.
Business
Development Team
Our business development team makes sure that our client requirements are satisfied and our experts strive to bring their best to the table, thus working on a lasting relationship with the respective clients.
Business Development Team

Experience

Excellent post processing

Timely Delivery

Quality

Cost Effective

Reel Becomes Real
Certified? Yes, Absolutely
Through the advanced training program, candidates not only get a certification from us, but also receive a credited course certificate from the likes of "Canada Association", "SIGA Polytechnic College", and "Don Bosco" etc. Through an accreditation, the course is more valuable as it adds a global recognition and acts as a standard mode of knowledge delivery. This gives our candidates the edge over others when it comes to them pursuing their higher studies. It also distinguishes our candidates from everyone else, be it when applying for a job or in their respective organizations.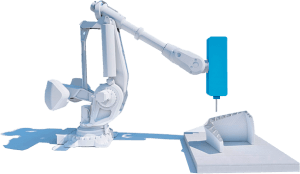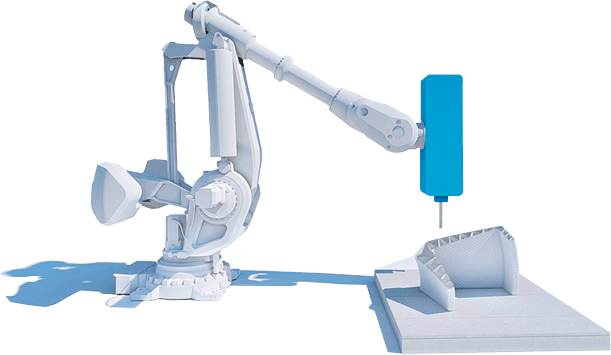 Join Our Fancy Customers List
IIT Madras
Sastra University Tbi Center – Tanjavur
Anna University
Vit – Chennai
Vit – Vellore
Don Bosco – Chennai
Rajalakshmi Engineering College
St Joseph Insititute Of Technology
Smit – Chennai
Adhiparasakthi Engineering College
K-LITE Industries
Seyon Engineering
Madras Engineering Industries Private Limited
Tube Investment Of India
Jass Industries
Indian Institute Of Technology Madras Research Park.
SAMSUNG
Godrej
Narayana Engineering College
SSN Engineering college
Saveetha Engineering College
PS Secondary school
L & T
TCS
HCL
IITM Reserch Park
FORD INDIA
CSIR
Centre For Technology Associated Reconstructive Surgery
Graft 3d Health Care Solution Pvt Ltd
Geninfy Venture
Air Ok Technologies Pvt Ltd
LUCAS TVS
World Tech Designs
Anna University Research Lab
ISUZU Motors
RANE MADRAS
STANLEY HOSPITAL
BEL
Simpsons & Co.
Utsavgiri Computers & Electronic Industries Pvt Ltd.
Parker Hannifin
City Liners Global Ltd
Uscope Compast Astechnologies Private Limited
Sree Aerotech Innovations Pvt ltd
Sri Laxmi Technologies
NISSI Engineering Solution Pvt.Ltd
G. K. Metallurgy Private Limited
CADD Centre Training Services Pvt Ltd
Do Read What Our Clients Have to Say About Us
We had excellent interactions and we admire the depth of knowledge our team has developed in such a short time frame and associating to train for our team.

CEO FIRST-TBI

Simply Great. I will definitely contact you for my future works too.

I learned lot from this company, I would like to thank Ms. Priya for teaching us with advanced technologies.

I did my training at this office. It was a very good experience and it's the next generation of manufacturing. Thank you for giving me this opportunity

Communication way is very easy and service is awesome.

Good to work with NextGen team, they are timely and very responsive to all our queries. NextGen supported us in fulfilling our FlashForge client requirements faster.

FlashForge
Quality speaks more than anything put together. We, at NexGen are very particular about it. The excellent and competent quality control processes at the company ensures that our products have consistency with high quality, durability, strength and reliability that exceeds the quality delivered by our competitors.
Our products possess the following features:
The products can be repeated and reproduced with the same quality using the printers, materials and operators which was earlier used to produce the product.
NexGen 3D promises the designing, manufacturing and the assembling of the product.
The products are produced by using qualitative technology.
PPAP (Production Part Approval Process) and the technology at the company designs and keeps a track of the design developments, performance reviews, dimensional analysis and the technologies with records which are appropriate for the process.
NexGen has always kept customers their priority and when that is the case, the team identifies their needs individually and predict the product specifications with good efficiency scale and product scope.
The team efficiently detects and calculates the risk factors before the actual product is produced, therefore helping in improving quality, better manufacturing and timely delivery to the customer.
Quality Guarantee: NexGen 3D wouldn't compromise on the quality of the product and service and would deliver only the best.
Individual focus on product: The team focuses on one product and service at a time and makes sure there are no faults thus ensuring you don't have any inconvenience during the usage.
Cost effective: The products are cost effective and profitable making us the first choice for customers.
Risk assessment: Our dedicated team assesses the probable risks associated and makes sure they are minimalised.
Customization: NexGen 3D customizes according the customer requirements and specifications.
Increased operations: Delivering products which have greater operational quality.
As William. A Foster quoted, 'Quality is never an accident; it is always the result of high intention, sincere effort, intelligent direction and skilful execution; it represents the wise choice of many alternatives', We at NexGen 3D make sure that our quality speaks more than words.
NexGen 3D's 360 degree quality assurance service comes with the following
We have many leading associates such as
IIT Alumni Industry Interaction Centre
We have many leading associates such as